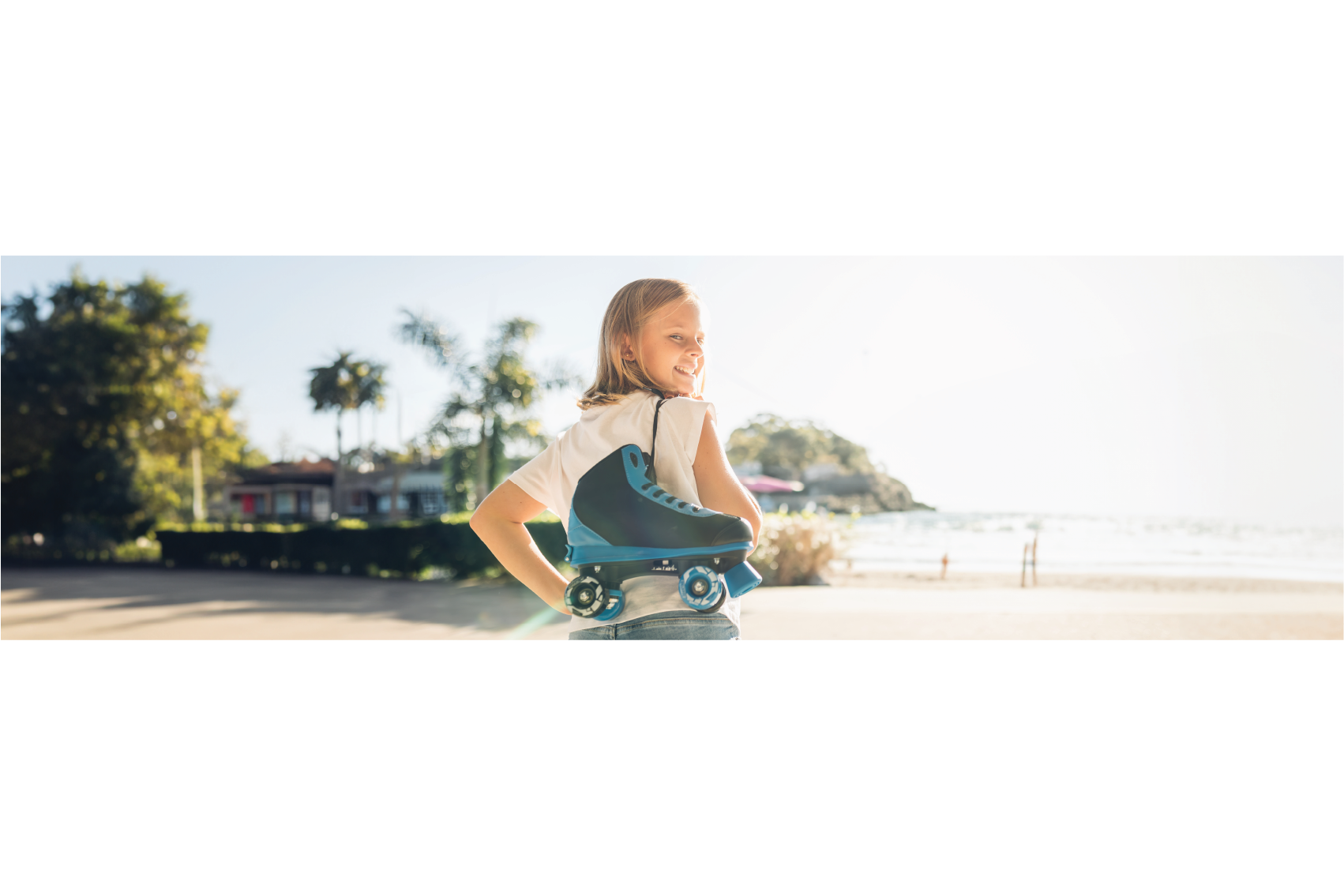 Welcome to Crazy Skates, where we offer a diverse and exciting collection of roller skates to suit your personal style and skating preferences. With a wide range of options available, you'll find the perfect pair of skates for your unique needs.

If you're looking for style and comfort, our sneaker style skates are a top choice. These skates offer the perfect blend of fashion and function, with trendy sneaker-inspired designs that are perfect for those who want to skate in style.

For those who love the classic look, our high boot roller skates are a timeless option. These skates feature traditional high boots that provide excellent ankle support and stability, making them ideal for beginners or those who prefer a more traditional roller skate design.

If you're all about the sparkle, our glitter boots are sure to catch your eye. These skates come in various dazzling colors and are perfect for those who want to add a touch of glamour to their skating adventures.

We also offer size adjustable quad skates, which are great for growing feet. These skates can be easily adjusted to accommodate different foot sizes, ensuring a comfortable fit as your feet grow, and making them a practical choice for kids or anyone looking for long-term use.

At Crazy Skates, we cater to all types of skating purposes. Whether you're into speed skating, artistic skating, jam skating, rhythem skating or roller derby, we have the perfect pair of skates for you. Our collection includes specialized skates designed for different skating styles and purposes, ensuring that you can find exactly what you need for your skating adventures.

No matter where you plan to skate, be it at the rink or on the street, Crazy Skates has you covered. Our roller skates are built to provide durability, comfort, and performance, making them a reliable choice for all your skating needs.

So why wait? Browse our collection of roller skates and find the perfect pair that matches your style and skating type. Get ready to roll with Crazy Skates and elevate your skating experience to new heights!