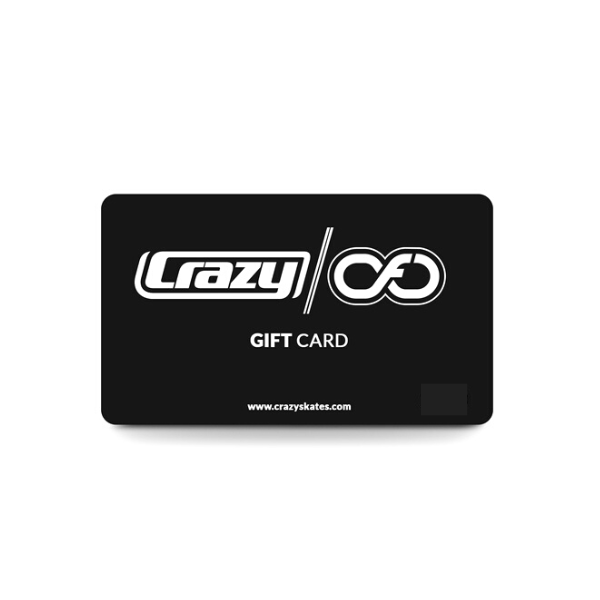 Crazy Skates E-Gift Card
VALID FOR USE ON ONLINE ONLY - DIGITAL GIFT CARD
Are you looking for the perfect way to surprise and delight a skating enthusiast? Look no further than an online gift card for roller skates!
This gift card can be easily purchased and redeemed online, making it a convenient and hassle-free way to give the gift they really want.
Whether they are seasoned roller skaters or just starting out, an online gift card for roller skates is a versatile and thoughtful gift that will be sure to put a smile on their face.
With a wide variety of roller skates to choose from, including inline skates, quad skates, and even scooters, your loved one can find the perfect pair to suit their unique style and fit. The gift of roller skates offers freedom, fun, and excitement that can be enjoyed for years to come.
So why not give the gift of endless possibilities and fun with an online gift card for roller skates today?
It's a gift that will keep on giving and be sure to create lasting memories for any skating or scooter enthusiast.
---